40 Acre (Surveyed & Staked) Ranch Site 80 Miles From Reno / Lake Tahoe, NV
City of Lovelock/Pershing County
$197 down and $197/month
  [add_to_cart item="PERSH_76″ quantity="user:1″ ]
Are you looking for land that is going to increase in value and provide you with investment appreciation year after year even in today's economy.
You are now looking at one of those pieces of land that has value unlike no other. The moment you walk on to this land you can feel the value radiating up through your feet as you look around the pristine and beautiful countryside. 

The peace and quiet, the refreshing breeze on your face and that feeling that you now own land that is increasing in value every year is what you will experience when you deal with Frontier Properties.
We choose our properties carefully looking at rural land as an investment in lifestyle as well as potential appreciation.  This land is unique. This property is for folks whom want a sense of getting back to nature.   Living on the land that is pristine and untouched by development. Land that is limited only by your imagination. Tap into your inner explorer.  

This land is your legacy.  Something for your children to one day walk on. They can touch the dirt and breathe the clean mountain air and say to themselves this must've been what it was like in the Old West.  Let them experience a  simpler way of being.  A time when we weren't all on our iPhones and laptops.  This is land for those who want to camp under the stars with total freedom.
We have purchased scenic acreage just outside Lovelock, Nevada. Lovelock today has many recreational facilities including a well cared for rodeo grounds, an Olympic-sized swimming pool, tennis courts, a trap-shooting club, a modern library, a children's playground, a courthouse, and a shady park with picnic tables for the use of their many visitors. The Chamber of Commerce has additional information regarding Lovelock.
In the fall, the Lovelock Valley becomes the hunter's paradise as deer, pheasant, quail, chukkar, rabbit, and dove make interesting targets. The area is within 2 1/2 hours of the finest Sierra skiing resorts and 2 hours from Reno recreational facilities including the casinos.
Property Details:
The uses for this property are limited only by your imagination!
Distance to Major Cities:
Reno, NV – 80 miles
Boise, ID – 278 miles
Sacramento, CA – 280 miles
Salt Lake City, UT – 373 miles
San Francisco, CA – 362 miles
Portland, OR – 531 miles
The property corners in the subdivsion have been surveyed and staked. Each ranchette has breathtaking views in every direction.
This property is located about 80 miles North of Reno, Nevada, and is only 18 miles outside of Lovelock.
This property has been acquired with title insurance and is free and clear of all liens and encumbrances!
Also in this area is a "secret" little hot spot called "Pyramid Lake" which is 35 miles NE of Reno.
Pyramid Lake is a favorite hunting ground for the fishermen who wade out deep and cast for trout even in wintry weather.
Many people relocate (or just want to have an "address") in Nevada due to the fact there is no personal or corporate income tax, no inheritance or gift tax, estate tax, and extremely low property tax.
Nevada is the fastest growing state in the U.S. for the last fifteen years and superior land investments are becoming scarce.
---

Property Information:
We believe this property provides an excellent short to long-term investment in an area that has all of the conveniences of an urban development but located in a private and rural like setting. This is one of the most beautiful and spectacular areas of Nevada and has enormous potential for future growth and developmen
This property has been is guaranteed free and clear of all liens and encumbrances
The time to invest in this area is now, properties have come up on the market but they are starting to go fast as both individuals and investors realize the potential of this area. There are numerous opportunities to buy small and large parcels of land that are already re-zoned or can be re-zoned for future development of both business and/or homes. The population is increasing rapidly as people are moving away from the large cities, traffic congestion and crime to the more rural communities.
[google-map-v3 width="350″ height="350″ zoom="12″ maptype="ROADMAP" mapalign="center" latitude="40.31435″ longitude="-118.081055″ showmarker="true" animation="DROP" maptypecontrol="true" pancontrol="true" zoomcontrol="true" scalecontrol="true" streetviewcontrol="true" bubbleautopan="false" markerdirections="true" showbike="false" showtraffic="false" showpanoramio="false"]
Legal Information:
Lot 6 of Section 5,Township 29N. Range 36E. MDB&M 
Size:
Approximately 40 Acres or 1,750,000 Square Feet.
Terrain:
Level and gently rolling hills with distant mountain and prairie views.
Access:
Property is off the county road!
Zoning:
Rural Residential
Sewer:
Contact the Nevada Department of Water Resources
Water:
By Holding Tank or Well (Depths vary from 50-150 feet)
Utilities:
Power in the area. Phone by Cellular.
Conveyance:
Grant, Bargain & Sale Deed (a Nevada Warranty Deed)
Time Limit to Build
NONE
Taxes:
Approximately $80 per year for the entire parcel.  Taxes are current.
Terms:
$197 DOWN $197/MONTH —> CASH DISCOUNT, NO PREPAYMENT PENALTY
Association Dues:
None
Mineral Rights:
Not Included
Title Information:
N/A
---
Financing Information:
Other properties in the same area have listed or sold for
between $2,000 and $5,000 or more per acre
Price:
$20,098
Down Payment:
$197
Monthly Payment:
$197
Interest Rate:

8.7%
Term:
180 months / 15 Years with ABSOLUTELY NO PREPAYMENT PENALTY
FIRST COME FIRST SERVED!   ACT NOW OR IT MAY BE SOLD!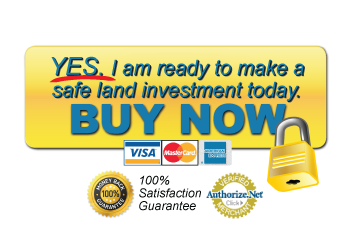 ---

Property Maps
Pictures of this Property
---
Download the PDF Property Report 
---

Our land comes with a
100% Satisfaction, 100% Money Back
90 Day Guarantee.

When you purchase land from Frontier Properties you are a protected by a 100% money back 90 day guarantee. If you are not satisfied that this land is what we told you it was we will refund your money in full or exchange it for any other land in our portfolio. We have a 100% satisfaction guarantee to ensure you are completely protected when you purchase rural land through Frontier Properties.
---
Who is Frontier Properties?
Frontier Properties has been buying and selling rural land to customers around the world for the last 11 years. Here is what some of our happy and satisfied customers say about the land buying experience with Frontier Properties:
"My husband and I recently purchased property through Mark at Frontier Properties and could not believe how easy the transaction went. My husband is Military and we are stationed overseas so driving to the office or talking on the phone was impossible. Mark answered all our questions quickly over email and was willing to work with us to make the transaction and transfer as smooth as possible. We were pleasantly surprised at how easy the process was and how nice Mark was despite our time differenced and communication barriers. I would not think twice about doing business with Frontier Properties or Mark again. The transaction was memorable, affordable and easy."
— Michelle T. Cox
- – – – – – -
When I first made contact with Mark Podolsky and Frontier Properties, my wife and I had been looking for a specific type of property for about 2 years. Mark immediately demonstrated that he was there to help. Needing a specific type of land with specific amenities for our venture, Mark went through a number of changes with us for several months. When we needed information, Mark got it. When we weren't happy with one plot, Mark found something else. When we needed contact information, Mark was there. After the sale, he stayed with us. He was and is always there for us no matter what the need. Mark, unlike others, was never pushy or overpowering. He worked for what we wanted not what he was selling. His quality of service and commitment to the customer is unbelievable and his integrity is beyond question. If you are looking for great people to work with and be guaranteed the best service you'll find anywhere, Call Mark at Frontier Properties.
— James Hunt, Walla Walla, WA
- – – – – – -
"Like me, you may have thoughts like "Buying land over the Internet? Am I crazy? Or just foolish?" I'm happy to tell you that it's neither when dealing with Mark of Frontier Properties. Mark was very professional and genuinely interested in our satisfaction with our purchase. It has been a real pleasure to transact with him. We were so pleased with the property and with dealing with Frontier that we bought two adjacent parcels in addition to our first. It's been a great experience and I would have no reservations whatsoever about transacting with Mark again. If all sellers were as ethical and sincere as him there would be a lot of attorneys going out of business! As a buyer, you need to be sure that it is the type of property you want. (We're delighted with ours and expect to enjoy it for many years to come.) Do your due diligence, ask questions, and if at all possible go see the property in person. It is all as described by Mark and he will work with you on any questions or issues. He really does want his buyers to be happy with their investment.
— Brian Benson, Roseville, CA.
- – – – – – -
I have purchased land all over the country by way of land contract. Mark is by far the most honest and helpful of them all. From now on If I find something of interest I will let him know and then buy it from him. It's extremely hard to find someone this trustworthy.
— P. Adam Merritt, Williamstown, NY.
- – – – – – -
Mark of Frontier Properties is one of the best business people I have ever bought land from. Their paperwork is quick and easy to understand. When they say 100% satisfaction, they mean it! I have experienced it first hand and will never hesitate to purchase again. Your investment is safe with Frontier Properties.
- Mike Casanova, Lehigh Acres, Fl.
---
7 Reasons Why You Can
Safely & Confidently,
Invest in Land from Frontier Properties:
1. 100% Guarantee.
2. Guaranteed free and clear title.
3. We use a Warranty Deed not a Special Warranty Deed or Quitclaim deed.
4. A+ BBB Rating.
5. In Business over 11 years and not going anywhere.
6. You're dealing directly with the owner! No brokers or customer service reps that give you the run around.
7. We handle all the paperwork to make your transaction as easy and painless as possible.
FIRST COME FIRST SERVED!   ACT NOW OR IT MAY BE SOLD!