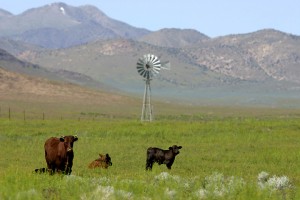 Interesting article from Steve Bergman of Inman News quoting:
"Two years ago, H. Ross Ford, CEO and president of TCN Worldwide in Plano, Texas, argued in print that the credit squeeze following the subprime blow-up created opportunities for raw land acquisitions.
His thesis held that in certain hot markets like Nevada or Florida, homebuilders had amassed large amounts of raw land for development, but with the value of that land heading deep into a trough they needed to dispose of all that acreage.
I asked Ford if his argument was still valid two years later. "The dynamics haven't changed," he replied. "A tremendous amount of raw land has become devalued in the course of the economic cycle. As such there are opportunities to buy at the bottom of the market."
Most of these opportunities have been unrealized, generally for two reasons.
1. If you don't have the cash, it's tough to find financing for raw land deals. Ironically — but logically — in places like Florida, Las Vegas or Southern California where there are tremendous bargains in raw land, the likelihood of getting financing are the slimmest.
2. For investors, a second roadblock has been a reluctance by financial institutions to just dump assets, including raw land, into a commercial real estate market that is already flooded with product."
Our company is able to manufacture more demand simply because we are able to finance on easy terms. I know our property isn't prime residential buildable lots in the suburbs, but it's good land at a great price.