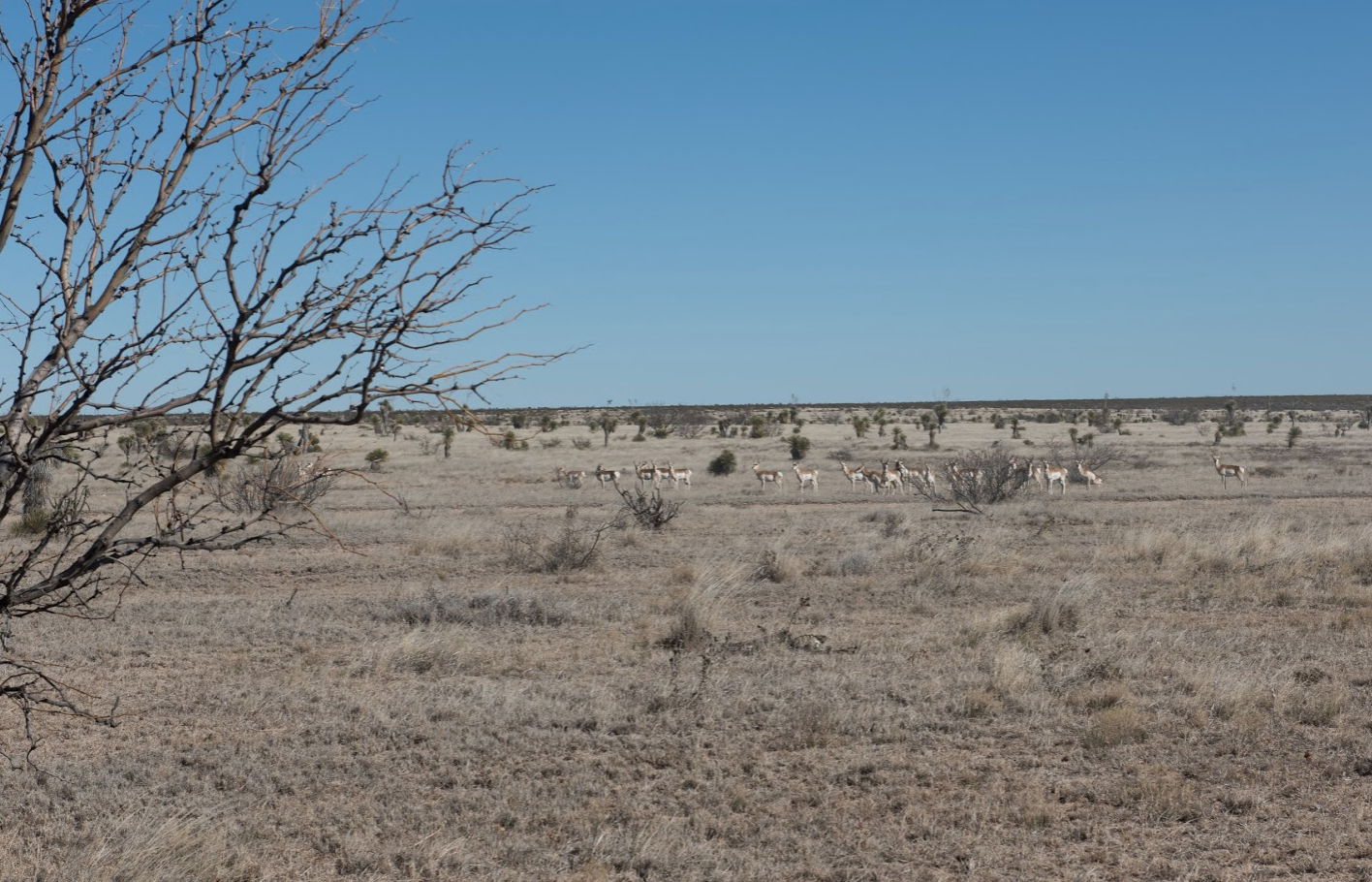 Are you looking for land that is going to increase in value and provide you with investment appreciation year after year even in today's economy.
The property is level with the occasional rolling hill and you will find the views to be incredible beyond words!!! It is covered in thick native grasses and sage with some cacti and medium brush. The views are awesome and you will be able to watch the incredible West Texas sunsets from this property!!! You will be a very short distance to the Finlay Mountains and will have a full long view of them. They Are Immediately to the Southwest. This Property is located at 4000 feet in elevation. The Finlay Mountain Range has peaks over 6000 feet and more. Also to the south is The Malone Mountains and Sierra Blanca Peak which is over 7000 feet. To the north is the Sierra Tinaja Pinta Mountains and the Cornudas Mountains. To the east is the Black Mountains. You will have Privacy on this property as it is in an Undeveloped and Very Pristine Area. The property is Agricultural / Residental / Ranching.
This area was named the Gunsight Ranches because of the large quantity of wildlife in the area. For the Hunter there are Big Horn Sheep, Mule Deer, Javalina, Mountain Lion, Quail, and Dove. A Short Drive to the Northeast is Guadalupe Mountains National Park in Northern Culberson County. Here you will see El Capitan, Captain Reef, and Guadalupe Peak, which is the highest point in the State at 8749 Feet. Within an easy Drive is the Rio Grande River, Big Bend National Park, Carlsbad Caverns, Huerco Tanks State Historical Park, and Several Other Parks and Points of Interest.
This Property is About 40 Miles from BLUE ORIGIN, which is a Huge Private Spaceport being built in the area. Jeff Bezos, who is the Owner of Amazon.com is the builder. They have been in the construction phase of this Spaceport Facility for over a year. Private citizens like you and I will soon be able to ride in a rocket into outerspace. They have already conducted test lauches of their rockets and anticipate to be in operation in LESS THAN 2 YEARS FROM NOW. Just imagine what this will do to the value of the local real estate.
HUDSPETH COUNTY is Situated in Far West Texas Between EL PASO COUNTY to the West and CULBERSON COUNTY to the East. This is a beautiful area. The AIR IS CLEAN, the WATER IS CLEAR, and there is basically NO POLLUTION and NO CRIME here!!! The Big Sky presents some of the Most Colorful Sunsets you will ever see. The Night Sky is so clear it will amaze you by how many stars you can see.
This property is at approx. 4000 Feet Elevation which will provide great weather. You will experience 4 Mild Seasons as The Climate is Mild and Dry, with an Average Minimum Temperature of 30 degrees in January and an Average Maximum of 94 degrees in July. The Growing Season is 224 Days a Year, and the Average Annual Rainfall is 10 inches. Hudspeth County is in the Rio Grande Basin where the soil is primarily made up of top soil, clay, sandy loam, and sand. Vegetation consists of scrub brush, grasses, cacti, creosote bush, post oak, chaparral, oak, juniper, mesquite, yucca, and agave.
There are dirt roads, trails and land perfect for hiking, horseback riding, camping, and 4x4ing. There are no restrictions on this property and no time limits to build. Water would be by well or holding tank and power would be by by solar or generator. There is no limit to what you can do with the property. This is great property for that ranch you have always dreamed of, a getaway or for an investment.
Ranching is the major agronomic enterprise in Hudspeth County. The county also has two other communities: Dell City and Ft. Hancock. Both are irrigated farming valleys with the major crops being: cotton, alfalfa, and vegetables. Other economic enterprises for the county are cattle, hunting, tourism and mining.
Hudspeth County lies in Far West Texas bordered by New Mexico on the north and Mexico on the south. It is comprised of rugged mountains and valleys. Recreation in Hudspeth County includes scenic drives, visits to the Guadalupe National Park for views of El Capitan and the Guadalupe Peak. You'll also be close to Big Bend National Park and Carlsbad Caverns. There are ample opportunities for camping and backpacking and the area boasts many prehistoric civilizations and their artifacts.
This property has been is guaranteed free and clear of all liens and encumbrances!
Property Information:
This property has been is guaranteed free and clear of all liens and encumbrances!
Properties are located just west of El Paso near the Mexico border.
Great and easy access.
Build, camp, atv, or just invest for the long term.
There are no restrictions and no time limit to build.
You may use the land for a home, camping, recreation, or invesment.
There are dirt and gravel roads in subdivision for easy access.
Sierra Blanca is a short distance away; you will find gas, groceries and more.
There are no association fees.
There are no dues, taxes are $133 annually.
Great opportunity to get over an 53 acre lot for a phenomenal value.
Pictures of this Property:
Legal Information
Physical Address:

N/A

Legal Description:

Block 18 Section 7 Lot 8 Gunsight Ranch

Size:

53 Acres

Terrain:

Level

Access:

Property is off the dirt road!

Zoning:

Residential

Sewer:

Would be septic

Water:

By Holding Tank or Well

Utilities:

Power by solar. Phone by Cellular.

Conveyance:

Warranty Deed

Time Limit To Build:

NONE

Taxes:

Approximately $130 per year for the entire parcel.

Terms:

$198 down, $198/month, 8.7% interest, 180 months (15 years)

Association Dues:

NONE

Mineral Rights:

Not Included

Title Information:

N/A
Financing Information
Financing Details:

Other properties in the same area have listed or sold between $1,000 – $15,000 or more per acre.

Price:

$20,098

Down Payment:

$198

Monthly Payment:

$198

Interest Rate:

8.7%

Terms of Payment:

15 years or 180 months