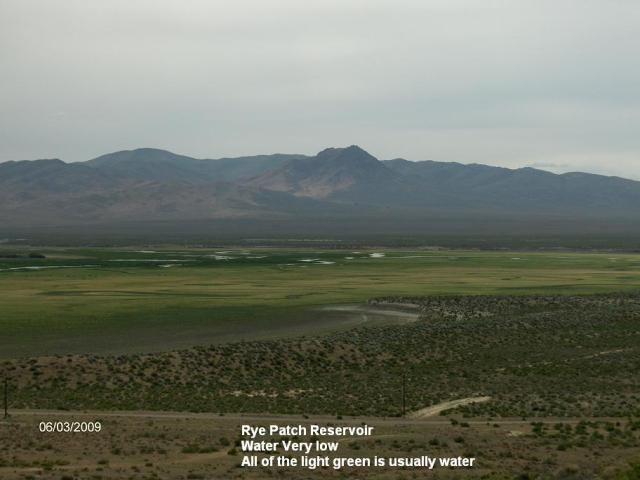 40 Acre (Surveyed & Staked) Ranch Site 80 Miles From Reno / Lake Tahoe, NV
City of Lovelock/Pershing County
$8000 down and $397/month
Price Includes $40 Note Setup Fee
Rye Patch Reservoir Views! 15 Minutes from Lovelock! Each Parcel Bladed Roads for Access!
Are you looking for land that is going to increase in value and provide you with investment appreciation year after year even in today's economy.
You are now looking at one of those pieces of land that has value unlike no other. The moment you walk on to this land you can feel the value radiating up through your feet as you look around the pristine and beautiful countryside. ??The peace and quiet, the refreshing breeze on your face and that feeling that you now own land that is increasing in value every year is what you will experience when you deal with Frontier Properties.
We choose our properties carefully looking at rural land as an investment in lifestyle as well as potential appreciation. This land is unique. This property is for folks whom want a sense of getting back to nature. Living on the land that is pristine and untouched by development. Land that is limited only by your imagination. Tap into your inner explorer. This land is your legacy. Something for your children to one day walk on. They can touch the dirt and breathe the clean mountain air and say to themselves this must've been what it was like in the Old West. Let them experience a simpler way of being. A time when we weren't all on our iPhones and laptops. This is land for those who want to camp under the stars with total freedom.
This parcel is located within 10 minutes of the Rye Patch Reservoir boat ramp. This is not a "cookie cutter" subdivision; these parcels have been surveyed and subdivided according to access roads, topography and views of the lake. This parcel is level to gently sloping with excellent southern exposure.
I guarantee you won't find better rural property at a a better price!
In the fall, the Lovelock Valley becomes the hunter's paradise as deer, pheasant, quail, chukkar, rabbit, and dove make interesting targets. The area is within 2 1/2 hours of the finest Sierra skiing resorts and 2 hours from Reno recreational facilities including the casinos.
Property Details:
The uses for this property are limited only by your imagination!
Distance to Major Cities:
Reno, NV – 80 miles
Boise, ID – 278 miles
Sacramento, CA – 280 miles
Salt Lake City, UT – 373 miles
San Francisco, CA – 362 miles
Portland, OR – 531 miles
The property corners in the subdivision have been surveyed and staked. Each ranchette has breathtaking views in every direction.
This property is located about 80 miles North of Reno, Nevada, and is only 15 miles outside of Lovelock.
This property has been acquired with title insurance and is free and clear of all liens and encumbrances!
Also in this area is a "secret" little hot spot called "Pyramid Lake" which is 35 miles NE of Reno.
Pyramid Lake is a favorite hunting ground for the fishermen who wade out deep and cast for trout even in wintry weather.
Many people relocate (or just want to have an "address") in Nevada due to the fact there is no personal or corporate income tax, no inheritance or gift tax, estate tax, and extremely low property tax.
Nevada is the fastest growing state in the U.S. for the last fifteen years and superior land investments are becoming scarce.
Property Information:
We believe this property provides an excellent short to long-term investment in an area that has all of the conveniences of an urban development but located in a private and rural like setting. This is one of the most beautiful and spectacular areas of Nevada and has enormous potential for future growth and developmen
This property has been is guaranteed free and clear of all liens and encumbrances
The time to invest in this area is now, properties have come up on the market but they are starting to go fast as both individuals and investors realize the potential of this area. There are numerous opportunities to buy small and large parcels of land that are already re-zoned or can be re-zoned for future development of both business and/or homes. The population is increasing rapidly as people are moving away from the large cities, traffic congestion and crime to the more rural communities.
Property Maps:
Pictures of this Property:
Legal Information
Physical Address:

Lot 1 of Section 11,Township 31N. Range 32E. MDB&M

Legal Description:

N/A

Size:

Approximately 40 Acres or 1,750,00 Square Feet.

Terrain:

Level and gently rolling hills with distant mountain and prairie views.

Access:

Property is off the county road!

Zoning:

Rural Residential

Sewer:

Contact the Nevada Department of Water Resources

Water:

By Holding Tank or Well (Depths vary from 50-150 feet)

Utilities:

Power in the area. Phone by Cellular.

Conveyance:

Grant, Bargain & Sale Deed (a Nevada Warranty Deed)

Time Limit To Build:

NONE

Taxes:

Approximately $80 per year for the entire parcel. Taxes are current.

Terms:

$8000DOWN $397/MONTH —> 30% CASH DISCOUNT, NO PREPAYMENT PENALTY

Association Dues:

NONE

Mineral Rights:

INCLUDED!!!

Title Information:

N/A
Financing Information
Financing Details:

Other properties in the same area have listed or sold for between $2,000 and $5,000 or more per acre

Price:

$40,000.00

Down Payment:

$8,000

Monthly Payment:

$410.00

Interest Rate:

8.6%

Terms of Payment:

132 months / 11 Years with ABSOLUTELY NO PREPAYMENT PENALTY