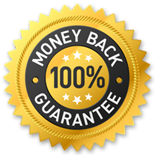 Our land comes with a 100% Satisfaction,

90-Day Money Back Guarantee.
If you are not satisfied that the land you purchased is all that we said it was, we will refund your money in full or exchange it for any other land in our portfolio.
Unlike our competitors, we stand behind the land that we sell, and we even want to help you increase your profits…  That is why we have created take-home study courses for you to improve your knowledge and increase your profits.
If you are serious about earning money from buying and selling land, Mark has created a personal blueprint to show you exactly how to generate $20,000 a month in the Land Buyers Elite Coaching Program.
Learn more about the Coaching Program