1/4 Acre Home Site Only 30 Miles from the Beach! 
City of Lehigh Acres Florida
$5997.00 Cash ask about financing option.
 [add_to_cart item="LHA_8″  text="Add To Cart" ]
Excellent Long Term Investment
Are you looking for land that is going to increase in value and provide you with investment appreciation year after year even in today's economy.
You are now looking at one of those pieces of land that has value unlike no other. The moment you walk on to this land you can feel the value radiating up through your feet as you look around the pristine and beautiful countryside. 

The peace and quiet, the refreshing breeze on your face and that feeling that you now own land that is increasing in value every year is what you will experience when you deal with Frontier Properties.
We choose our properties carefully looking at rural land as an investment in lifestyle as well as potential appreciation.  Welcome to Lehigh Acres, Florida in Lee County. A South West Gulf Coast city just East of Naples/Ft Myers, and South of Tampa Bay, St. Pete, Sarasota, Venice, Port Charlotte, and Punta Gorda.
Lehigh Acres sits on the Caloosahatchee River providing quick Gulf of Mexico access. Just minutes away from the property are Gulf front beaches such as SANIBEL ISLAND and CAPTIVA ISLAND, gulf to harbor front beaches such as Ft. Myers Beach, and Cape Coral Beach County is a MUST SEE, very tropical with the Gulf of Mexico flowing through rivers, harbors, and bays. Wildlife is abundant with beautiful, tropical birds living everywhere. Minnesota Twins & the Boston Red Sox baseball teams have had spring training here in Ft Myers for years. Stadiums are literally 8-12 minutes away. FOUR STAR Golf Courses throughout the city and county. Lehigh Acres alone contains 6 golf courses within a few miles of each other. Westminster Golf & Country Club, Mirror Lakes Golf Club, Admiral Lehigh Golf Club & Resort, and Copperhead are only minutes away. 
Lot is on a paved road in a developed section as this parcel has been hand picked among many available.  The community is filled with updated modern new homes from the crazy building boom of 2005. In fact the homes used to be valued at $200,000.00-$250,000 in 2005-2006.
The lot is close to everything in the city including the Westminster Golf & Country Clubs. One of the best courses in Lehigh Acres. The building boom really took off around this area in 2005-2006.   This is one of the best Commercial/Residential Developments in South West Florida located at the Interstate 75 exchange.
The commercial anchor is filled with your typical Fortune 500 Companies. Brand new Florida Style Architecture. Complex looks excellent in person. World Famous Pelican Preserve  and Colonial Country Club sits on the main strip. Gorgeous area with lush palm trees and typical South Florida scenery. The people here are hard working middle class Americans. This is an excellent lot to hold in a Real Estate portfolio.

Property Information:
We believe this property provides an excellent short to long-term investment to either sell one day to a home builder hungry for a nice lot or to develop yourself as either a primary, secondary or investment home.  Please note this development does not allow mobile homes or RV's.  
This property has been is guaranteed free and clear of all liens and encumbrances and purchased with title insurance.
The time to invest in this area is now, properties have come up on the market but they are starting to go fast as both individuals and investors realize the potential of this area.  The population is increasing rapidly as people are always going to be drawn to the beautiful weather of Florida and the calming energy of a nearby beach. 

View Larger Map
Legal Information:
Physical Address: 1906 Sunniland Blvd
Legal Description: Lot 10, Block 23, Lehigh Acres, Unit 1 Section 23 Township 44 South, Range 26
Size:
Approximately .25 Acres
Terrain:
Level
Access:
Property is off the black top road!
Zoning:
 Residential
Sewer:
By Septic
Water:
By Well
Utilities:
Power in the area. Phone by Cellular.
Conveyance:
Warranty Deed
Time Limit to Build
NONE
Taxes:
Approximately $100 per year for the entire parcel.  Taxes are current.
Terms:
$5997 Cash
Association Dues:
None
Mineral Rights:
N/A
Title Information:
Acquired with Title Insurance from Florida Abstract Security & Title Corp.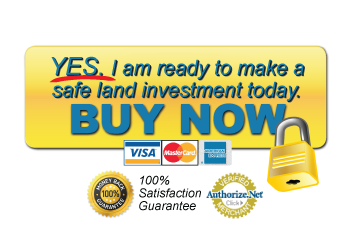 ---

Property Maps
Pictures of this Property
---
Download the PDF Property Report 
---

Our land comes with a
100% Satisfaction, 100% Money Back
90 Day Guarantee.

When you purchase land from Frontier Properties you are a protected by a 100% money back 90 day guarantee. If you are not satisfied that this land is what we told you it was we will refund your money in full or exchange it for any other land in our portfolio. We have a 100% satisfaction guarantee to ensure you are completely protected when you purchase rural land through Frontier Properties.
---
Who is Frontier Properties?
Frontier Properties has been buying and selling rural land to customers around the world for the last 11 years. Here is what some of our happy and satisfied customers say about the land buying experience with Frontier Properties:
"My husband and I recently purchased property through Mark at Frontier Properties and could not believe how easy the transaction went. My husband is Military and we are stationed overseas so driving to the office or talking on the phone was impossible. Mark answered all our questions quickly over email and was willing to work with us to make the transaction and transfer as smooth as possible. We were pleasantly surprised at how easy the process was and how nice Mark was despite our time differenced and communication barriers. I would not think twice about doing business with Frontier Properties or Mark again. The transaction was memorable, affordable and easy."
— Michelle T. Cox
- – – – – – -
When I first made contact with Mark Podolsky and Frontier Properties, my wife and I had been looking for a specific type of property for about 2 years. Mark immediately demonstrated that he was there to help. Needing a specific type of land with specific amenities for our venture, Mark went through a number of changes with us for several months. When we needed information, Mark got it. When we weren't happy with one plot, Mark found something else. When we needed contact information, Mark was there. After the sale, he stayed with us. He was and is always there for us no matter what the need. Mark, unlike others, was never pushy or overpowering. He worked for what we wanted not what he was selling. His quality of service and commitment to the customer is unbelievable and his integrity is beyond question. If you are looking for great people to work with and be guaranteed the best service you'll find anywhere, Call Mark at Frontier Properties.
— James Hunt, Walla Walla, WA
- – – – – – -
"Like me, you may have thoughts like "Buying land over the Internet? Am I crazy? Or just foolish?" I'm happy to tell you that it's neither when dealing with Mark of Frontier Properties. Mark was very professional and genuinely interested in our satisfaction with our purchase. It has been a real pleasure to transact with him. We were so pleased with the property and with dealing with Frontier that we bought two adjacent parcels in addition to our first. It's been a great experience and I would have no reservations whatsoever about transacting with Mark again. If all sellers were as ethical and sincere as him there would be a lot of attorneys going out of business! As a buyer, you need to be sure that it is the type of property you want. (We're delighted with ours and expect to enjoy it for many years to come.) Do your due diligence, ask questions, and if at all possible go see the property in person. It is all as described by Mark and he will work with you on any questions or issues. He really does want his buyers to be happy with their investment.
— Brian Benson, Roseville, CA.
- – – – – – -
I have purchased land all over the country by way of land contract. Mark is by far the most honest and helpful of them all. From now on If I find something of interest I will let him know and then buy it from him. It's extremely hard to find someone this trustworthy.
— P. Adam Merritt, Williamstown, NY.
- – – – – – -
Mark of Frontier Properties is one of the best business people I have ever bought land from. Their paperwork is quick and easy to understand. When they say 100% satisfaction, they mean it! I have experienced it first hand and will never hesitate to purchase again. Your investment is safe with Frontier Properties.
- Mike Casanova, Lehigh Acres, Fl.
---
7 Reasons Why You Can
Safely & Confidently,
Invest in Land from Frontier Properties:
1. 100% Guarantee.
2. Guaranteed free and clear title.
3. We use a Warranty Deed not a Special Warranty Deed or Quitclaim deed.
4. A+ BBB Rating.
5. In Business over 11 years and not going anywhere.
6. You're dealing directly with the owner! No brokers or customer service reps that give you the run around.
7. We handle all the paperwork to make your transaction as easy and painless as possible.
FIRST COME FIRST SERVED!   ACT NOW OR IT MAY BE SOLD!